Why do you need a guide for Everest base camp trek from Nepal side
It is not difficult to trek into the Everest base camp Nepal but need to be equipped well. You need to assess your fitness, age, financial strength, experience and preparation before starting EBC trekking in Nepal. Get the perfect itinerary design by local expert, make sure that they provide professional guide for Everest journey.
After complete the hiking training in your home town you are ready to go to discover Everest base camp Nepal. Purchase the right gears that helps you to make successful walking holidays.
Read expert advice and information carefully that helps you to know about guide for EBC trek from Nepal side. In fact Mount Everest base camp on your own without a trekking guide is against the law. It is not safe and sound to travel alone but still backpackers trekking independently.
Do I really need a guide for Everest base camp trek in Nepal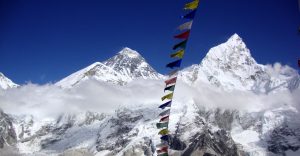 Till to date, when government of Nepal cannot take any action to apply the law strictly anyone can do self guided Everest base camp trek independently.
You can find many online resources & ultimate guide for trekking to Everest base camp solo with useful tips to go. if you follow their instruction you can travel Everest base camp trek on a backpacker budget.
What is the self guided Everest base camp trek daily budget
Nepal is a cheap and best haven for backpackers and budget travelers. It is possible to do Mount Everest base camp on a budget. if you can spend about $35 per day you can go for Everest base camp trek on your own. Given cost cover your daily food, permit & accommodation, you have to pay extra to arrange Lukla flight from Kathmandu.
Guide or no guide to Everest base camp trek from Nepal side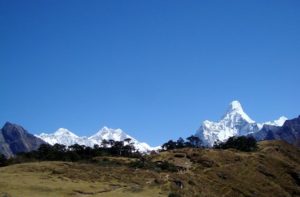 Beautiful Nepal is packed with difference in tradition, culture and nature. It is highly recommended to travel with guide and porter in high altitude because you need an inspiration to handle the situation, know locality, culture, landscape and more very closely.
Irregular difficulty may occur on way due to the climate changes on way. Guide will take perfect care from the beginning to end to make your journey an epic.
Go to check how much does it cost to go on a Mount Everest base camp trek full board package to book online. Enjoy Lukla to Everest base camp trekking Nepal! the best places to go on hiking in the Himalayas.