How many people have died on Mount Everest?
Mount Everest is the highest peak in the world. It is 8,848 meters, and it is one of the most dangerous climb of the world. Know detail "How many people have died on Mount Everest" During trekking period till Everest base camp and Kalapatthar there are not many dead stories. Each year few individual trekkers are missing and die in the trail. Trekking till base camp 5360 meters is not scary any one can go slowly. Only climbers goes above the main base camp to camp 1,2,3,4 this area is too dangerous. It is known as the dead zone of Everest also. Not only the climb is dangerous, Mt. Everest also has a very harsh climate, which changes very quickly.
List of packages design by the expert to do Everest base camp trek safely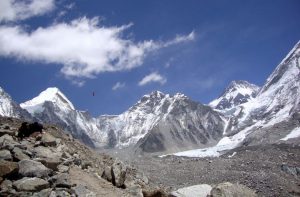 Everest base camp trek, 9 days, 10 days, 12 days, 14 days
Mount Everest view trek, 5 days, 7 days
Gokyo lakes trek
Everest Cho la pass trek
Everest base camp trek via Jiri
Luxury Everest base camp trek
Everest three pass trek
Ama Dablam base camp trek
Phaplu to Everest base camp trek
Gokyo to Renjo la pass trek
There are about 280 people who died when trying to scale Mount Everest. All the bodies of the climbers are not found yet. Some are still resting in peace under tons of show. There are many who went missing and are assumed to be dead. But, no matter what is the death rate, it still remains one of the favorite treks of many mountaineers.
Why are so many climbers still dying on Mount Everest?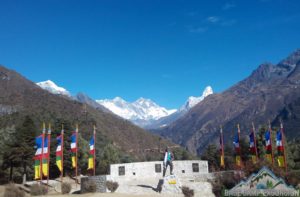 Mount Everest deaths are because of many reasons. Most of the deaths are because of the avalanche. Other causes include injury from fall, ice collapse, health problems in upper altitudes and much more. There is a distinct death zone in mt. Everest. It is around 8000m. Here the atmospheric oxygen is very low to breathe. Climbers have to go through a lot of physical and mental stress in this zone. There are dangers waiting at every step of the trek.
List of people who died climbing Mount Everest
Here is the list How many people have died on Mount Everest or who died during the Mount Everest climbing period.
Dorje
Lhakpa
Norbu
Pasang
Pema
Sange
Temba
Man Bahadur
Lance-Naik Shamsherpun
Andrew Irvine
George Mallory
Maurice Wilson
Dorje Mingma
Wang Ji
Shao Shi-Ching
Nawang Tshering
Jake Breitenbach
Ma Gao-shu
Phu Dorje
Nima Dorje
Kunga Norbu
Mima Norbu
Pasang
Kami Tshering
Kyak Tshering
Kyak Tshering
Kiyoshi Narita
Harsh Vardhan
Tony Tighe
Jangbu
Gérard Devouassoux
Pemba Dorje
Lhakpa
Nawang Lutuk
Nima Wangchu
Sanu Wongal
Wu Zhuong Yue
Mick Burke
Terry Thompson
Dawa Nuru
Shi Ming-ji
Ang Phu
Ray Genet
Hannelore Schmatz
Wang Hong-bao
Lou Lan
Nima Thaxi
Akira Ube
Nawang Kersang
Mario Piana
Noboru Takenaka
Marty Hoey
Peter Boardman
Joe Tasker
Ang Chuldim
Dawa Dorje
Pasang Sona
Blair Griffiths
Lhakpa Tshering
Nima Dorje
Yasuo Kato
Toshiaki Kobayashi
Hironobu Kamuro
Pasang Temba
Hiroshi Yoshino
Ang Rinji
Tony Swierzy
Hristo Ivanov Prodanov
Fred From
Craig Nottle
Jozef Psotka
Ang Dorje
Yogendra Bahadur Thapa
Juanjo Navarro
Shinichi Ishii
Kiran Inder Kumar
Jai Bahugana
Ranjeet Singh Bakshi
Vijay Pal Singh Negi
M.U. Bhaskar Rao
Víctor Hugo Trujillo
Simon Burkhardt
Gyalu
Dawa Norbu
Tsuttin Dorje
Roger Marshall
Masao Yokoyama
Mangal Singh
Hidetaka Mizukoshi
Michel Parmentier
Narayan Shrestha
Lhakpa Sonam
Pasang Temba
Dušan Becík
Peter Božík
Jaroslav Jaško
Jozef Just
Ang Lhakpa
Dimitar Ilievski-Murato
Phu Dorje
Mirosław Dąsal
Mirosław Gardzielewski
Andrzej Heinrich
Wacław Otręba
Eugeniusz Chrobak
Ang Pinjo
Rafael Gómez-Menor
Ang Sona
Badri Nath
Ham Sang-Hun
Rüdiger Lang
Junichi Futagami
Deepak Kulkarni
Raymond Jacob
Subba Singh
Sher Singh
Manabu Hoshi
Ang Tshering
Pasang Lhamu Sherpa
Sonam Tshering
Lobsang Tshering Bhutia
Nam Won-Woo
A Jin-Seob
Karl Henize
Antonio Miranda
Prem Thapa
Shih Fang-Fang 'Norman'
Giuseppe Vigani-Fang
Mike Rheinberger
Mingma Norbu
Kami Rita
Lhakpa Nuru
Zangbu
Chen Yu-Nan
Unknown climber
Scott Fischer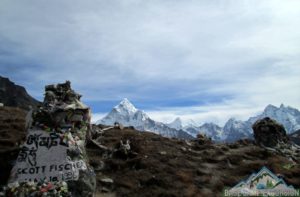 Rob Hall
Doug Hansen
Andrew Harris
Dorje Morup
Yasuko Namba
Tsewang Paljor
Tsewang Samanla
Reinhard Wlasich
Bruce Herrod
Ngawang Topche
Yves Bouchon
Lopsang Jangbu
Dawa
Malcolm Duff
Nima Rinzi
Aleksandr Torochin
Ivan Plotnikov
Nikolai Shevtchenko
Mingma
Peter Kowalzik
Tenzing Nuru
Choi Byong-Soo
Sergei Arsentiev
Francys Arsentiev
Mark Jennings
Roger Buick
Vasyl Kopytko
Michael Matthews
Tadeusz Kudelski
Pascal Debrouwer
Jeppe Stoltz
Yan Gen-hua
Babu Chiri Sherpa
Peter Ganner
Mark Auricht
Aleksei Nikiforov
Sándor Gárdos
Peter Legate
Zoran Miletic
Marco Siffredi
Bhim Bahadur Gurung
Jan Krzysztof Liszewski
Arnaud Saulnier
Karma Gyalzen Sherpa
Joon-Ho Baek
Min Jang
Mu-Taek Park
Nils Antezana
Hristo Ganchev Hristov
Shoko Ota
Mariana Prodanova Maslarova
Sean Egan
Michael Corey O'Brien
Marko Lihteneker
Sirigereshiva Shankarappa Chaitanya
Dieter Kramer
Robert William Milne
Tuk Bahadur Thapa Magar Sherpa
Ang Phinjo Sherpa
Lhakpa Tseri
Dawa Temba
Jacques-Hugues Letrange
Srikrishna
David Sharp
Tomas Olsson
Vitor Negrete
Igor Plyushkin
Thomas Weber
Yoshitomi Okura
Maurizio Pierangelo
Oh Hee-joon
Lee Hyun-jo
Uwe Gianni Goltz
Lhakpa Nuru
Veslav Chrzaszcz
Wenhong Wu
Frank Ziebarth
László Várkonyi
Tom Jørgensen
Peter Kinloch
Rick Hitch
Shailendra Kumar Upadhyaya
Takashi Ozaki
John Delaney
Hiroaki Kino
Dawa Tenzing
Karsang Namgyal Sherpa
Ramesh Gulve
Namgyal Tshering Sherpa
Shriya Shah-Klorfine
Eberhard Schaaf
Song Won-bin
Ha Wenyi
Juan José Polo Carbayo
Ralf D. Arnold
Piseth Lim
Mingma Sherpa
DaRita Sherpa
Sergey Ponomarev
Lobsang Sherpa
Alexey Bolotov
Namgyal Sherpa
Seo Sung-Ho
Sajal Khaled (Mohammed Khaled Hossain)
Unknown climber
Mingma Tenzing Sherpa
Mingma Nuru Sherpa
Dorji Sherpa
Ang Tshiri Sherpa
Nima Sherpa
Phurba Ongyal Sherpa
Lapka Tenjing Sherpa
Chhiring Ongchu Sherpa
Dorjee Khatri
Then Dorjee Sherpa
Phur Temba Sherpa
Pasang Karma Sherpa
Asman Tamang
Tenzing Chottar Sherpa
Ankaji Sherpa
PemTenji Sherpa
Aash Bahadur Gurung
Daniel Paul Fredinburg
Marisa Eve Girawong
Thomas Ely Taplin
Pemba Sherpa
Dawa Tsering Sherpa
Maila (Milan) Rai
Chhimi Dawa Sherpa
Pema Yishi (Hissi) Sherpa
Pasang Temba Sherpa
Krishna Kumar Rai
Zhenfang Ge
Renu Fotedar
Tenzing (Tengien) Bhote
Vinh B Truong
Lhakpa Chhiring Sherpa
Shiva Kumar Shrestha
Scott Stark
Yomagato Horoshi
Jangbu Sherpa
Charles MacAdams
Phurba Sherpa
Eric Arnold
Maria Elizabeth Strydom
Subhash Pal
Paresh Chandra Nath
Goutam Ghosh
As a writer i don't want to add any more name in this list. I request to go till Everest base camp it is safe to see its nature. if you searching best Everest base camp trekking company write us. Do you know why are so many climbers still dying on Mount Everest? Min cause of death of these climbers are Avalanche, Fall, Brain hemorrhage, unknown cause, Mountain sickness, Falling ice, Fall into a crevice, Heart attack, Exposure, exhaustion, accidental death during climb etc. How many people have died on Mount Everest is still unknown. Professional climbers can't believe what's happened to Everest. Many more names came up in the Everest base camp trek deaths list. Now you are clear how many people have died on Mount Everest and never seen then again.